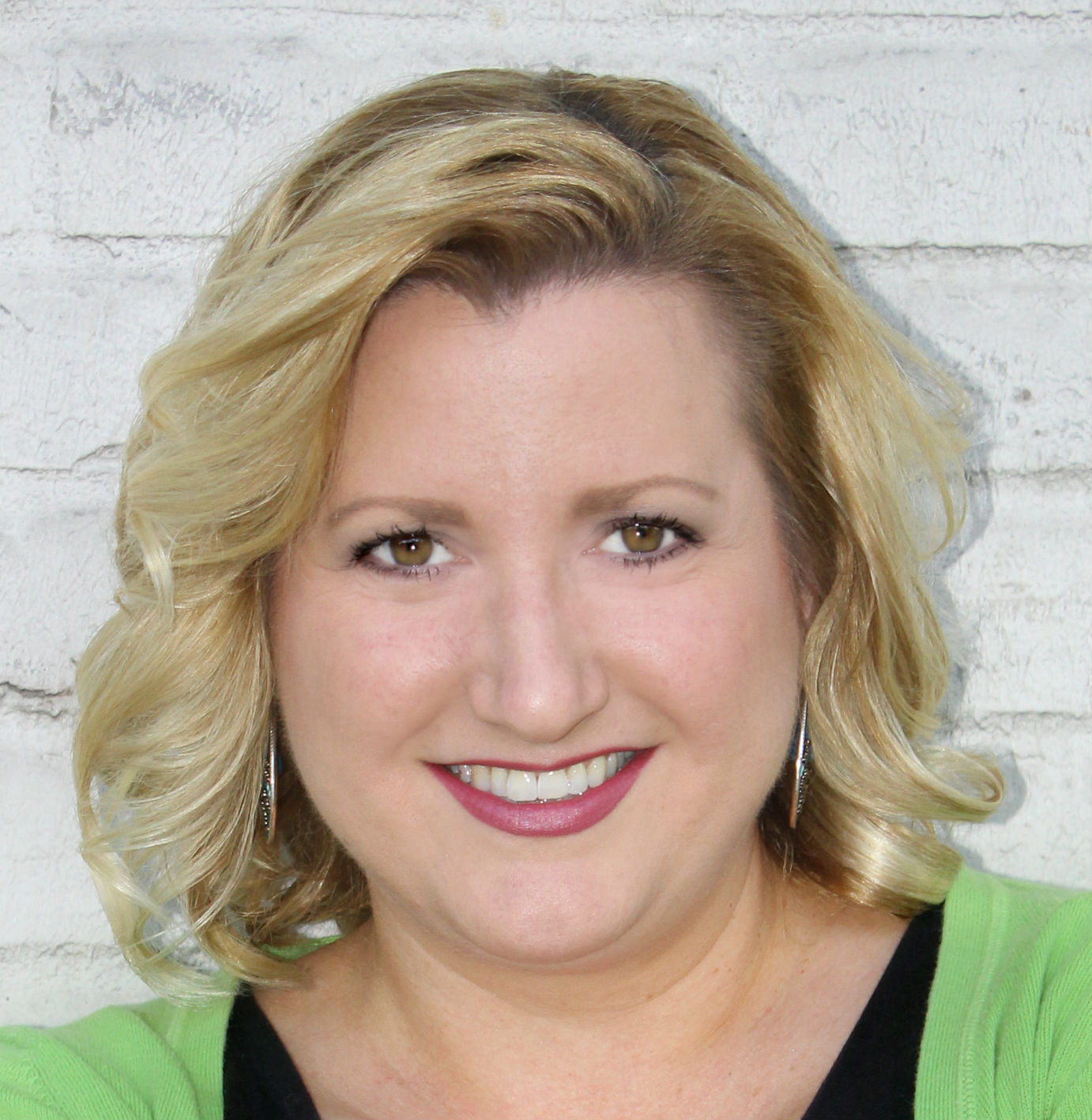 I'm Chantell Bunker and I LOVE helping feisty, driven women create a business and life they freakin' love. I'm all about giving actionable advice & breaking things down into doable steps – while mixing in some girls'-night-out kind of fun!
I help women who thought their dreams were DOA (Dead On Adulthood) figure out what kind of business is RIGHT for them, then take specific steps to create and build their business so they can live life on their terms – not their boss' or their bank account.
I've been entirely self-employed for 12+ years and have learned A LOT of things along the way.  The first 4 years were spent as a decorative concrete contractor in a business I created that was essentially a job I'd bought myself – AKA long hours away from my family.
I remember working on a project on a client's property and I was kneeling down troweling a driveway for 2 hours to help a new employee while I was 4 months pregnant.  I also remember going right back to work a week after I gave birth to my daughter in March 2007, because I needed to bid projects to fill our schedule for the summer.
I loved working for myself, but this was not the lifestyle I wanted as an entrepreneur or as a mom.  I knew something had to change.
Later in 2007, I became a certified health coach and built a successful business with a large network marketing company.  I worked 1:1 with hundreds of awesome clients and coached other new health coaches to start and grow their business.
Over my 8+ years as a coach, I realized I love teaching and inspiring women to achieve what they didn't think was possible.  I also realized I have a lot of knowledge to share – and I resonate with women who want to find and follow their own business dreams.  I want every woman to be able to provide for herself and her family & build her dream business without sacrificing herself or her family.
Like most people, I've had the rug pulled out from under me many times – struggled with infertility, betrayal, divorce, multiple layoffs, bankruptcy, auto-immune disease and chronic fatigue.  Four of those in the same year!
I know what it's like to wake up one day and feel like you don't even know who you are anymore – to realize you've been running like a mad woman trying to be everything to everyone – and in the process you've totally lost touch with YOU.
The real you.  The FEISTY YOU.
Let me define Feisty for you, because this word defines who I am, how I operate and who I LOVE to work with.
Disclaimer: Feisty does NOT mean extroverted only, so listen up, my introverted sisters.
Feisty [fahy-stee]                                                                                                                                                    
full of animation, energy, or courage; spirited; spunky; plucky; lively; resilient, and self-reliant
I would also add to that definition (cuz this is my digital house and I can do what I want):
confident; knows herself; stands up for what she believes; goes after what she wants; speaks up; a force.
You know your feisty girl is in there – somewhere.  Full of ideas, brilliance and action.  And you're ready to find her.
That's what I'm here for!
And if you want to know more about me (Wow! You're still reading this? Awesome!):
~ I love to turn everything into a song.
~ I believe Friends was the best sitcom ever and I can find a way to relate everything that happens to an episode of Friends.  Remember the one when Ross wore leather pants?
~ In high school I was voted most likely to be a race car driver.  Yep!
~ I'm a coach, entrepreneur, wife and mother to 2 awesome daughters and the cutest little dog-ter on earth, named Ellie.
~ Despite the fact that I skipped 6th grade for being a so-called "smarty-pants", I did not finish college.  My degrees are from the School of Life, University of Hard Knocks and tens of thousands of dollars $$$$$ spent in training, courses, seminars, books and coaching with great coaches/mentors/entrepreneurs.
~ I'm a lover of movies and binge-worthy TV shows (the Netflix show-hole struggle is real).
~ I am learning how to play the guitar with both my daughters.
~ The only books I buy for myself are always about personal development and business.
~ Even though I'm pretty certain I have no Italian heritage, I choose to call Italy my homeland and look forward to living there for a year or more at some point.
~ If you haven't figured it out already – I love red wine.  I also happen to live in the Willamette Valley in Oregon (think Napa, CA but more casual & affordable)
# of years I've been a business owner
# of days I spent in labor w/ baby #1
% of time I drive above the speed limit